Aero ComfitPro Shoes Sprint Green and Gold Mens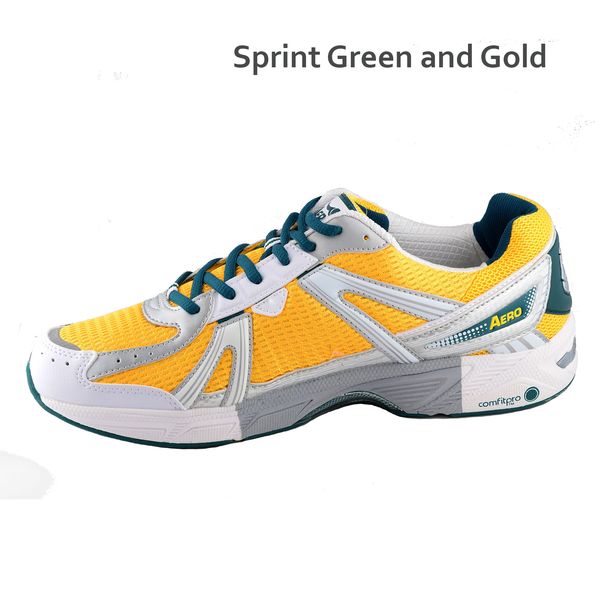 Aero ComfitPro Shoes Sprint Green and Gold Mens
The world's biggest selling lawn bowls shoes. Aero Comfitpro shoes are the most comfortable shoes ever made for lawn bowling. These shoes are superior quality to most brand name shoes, such as Nike. No other brand of bowls shoes is made to the same quality as our Sprint range:
3-piece outer sole for outstanding mid-sole and heel support as well as comfort


Extremely flexible front section to make delivering a bowl easier


EVA inner sole does not absorb sweat, reducing odor


All our shoes come with two different color sets of laces


Sprint shoes have a high quality easy clean finish and extra tough mesh
Also available in white and ladies sizes

Note: Shoes in stock will be shipped within 2 business days of payment, back ordered
shoes normally take 5-6 weeks. 
Reviews